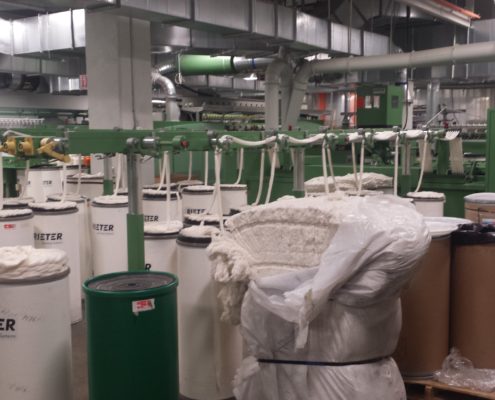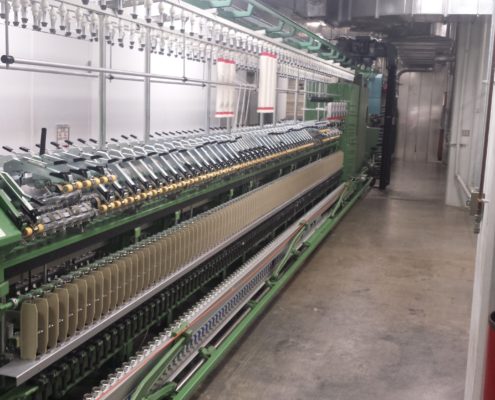 SGR TEXTILES, LLC, BANK OF INDIA, SAN FRANCISCO AGENCY
Cotton Spinning Mill,  Environmental Compliance & Project Cost Review.
SGR Textiles, LLC, after searching the United States, purchased and developed a 183,000 square foot brick building and property, in the City of Eden, Rockingham County, North Carolina, to commence operations of one of the largest cotton spinning mill plants that produce raw cotton yarn to come the the United States in several decades. On behalf of the company and the primary financier, the Bank of India, REMA was retained to determine compliance with federal, State and local environmental regulations and confirm the reasonableness of the capital & operating project costs as a requirement by the Bank of India before investment funds were released to the company.
Environmental Compliance Review – The scope of this compliance analysis focused on to environmental permits and approvals from all federal, State & local agencies that are potentially required for SGR Textiles to start operations, including:  1A) Permits: Plumbing, Fire, Electrical, Sign, Mechanical, Stormwater, Air Quality, Zoning, Etc., 1B) Approvals: Traffic Impact; Noise Impact, Planning Commission, Watershed Protection, Light Pollution, Pretreatment, Hazardous Waste, Industrial Stormwater NPDES Permit
Project Cost Review – The scope focused on the millions of dollars of capital and operating costs identified in the development, construction, and operations of this major textile manufacturing facility.
Obtain project costs from SGR as budgeted and planned, based on quotes from alternative vendors that were scrutinized to confirm vital success factors like: quantities, cost estimate, availability, delivery schedules, etc.

Make a general assessment of the reputation of major vendors providing equipment and construction work

Contact the vendors and confirm the general cost projected and making an estimate of its reasonableness and market competitiveness.

Interviewees included: 1) SRG Textiles, Inc. Owners, management and staff; 2) General Construction Contractor; 3) Legal Counsel;  4) City of Eden and County of Rockingham, numerous departments and officials; 5) North Carolina Department of Environmental & Natural Resources; 6) Stormwater Program Division, Raleigh, NC.